Unlocking the potential of the Apple Watch Ultra in 2023 is all about embracing its cutting-edge features, durability, and seamless integration into our daily lives. Are you ready to explore the pinnacle of smartwatch technology with us? Let's dive in!
Apple Watch Ultra Features
The Apple Watch Ultra offers superior design, performance, and health & fitness features.

It boasts a titanium case, extended battery life of up to 60 hours on low power settings and exclusive watch faces for personalized customization.

Advanced features such as the Depth App & Dive Computer, Emergency SOS, and connectivity options make it an ideal choice for outdoor enthusiasts seeking safety in times of need.
Apple Watch Ultra Overview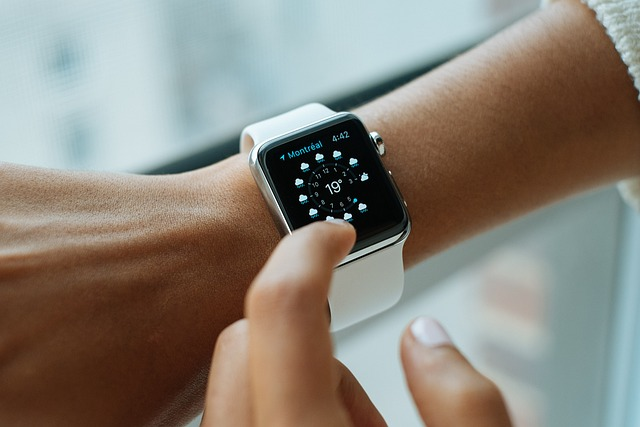 The Apple Watch Ultra is the epitome of innovation, designed to cater to those who demand the best in smartwatch technology. With its titanium case, raised buttons, and larger, brighter display with Night Mode, it stands out from the rest of the Apple Watch series, including the SE and Series 8.
But it's not just about appearances; the Ultra delivers on performance, battery life, and health and fitness features that cater to the needs of intermediate athletes and outdoor enthusiasts alike, all powered by a rechargeable lithium ion battery.
A quick comparison to other Apple Watch models reveals the Ultra's superiority in design, durability, and performance. The Apple Watch SE, for example, lacks certain health sensors present in the Ultra and features a less durable display. However, the Ultra isn't just for athletes; it's a versatile device suitable for anyone wanting to elevate their smartwatch experience.
Apple Watch Ultra Design and Durability
The Apple Watch Ultra boasts a robust titanium case that not only looks premium but also provides exceptional durability. Its display features a flat sapphire front crystal, offering superior scratch resistance compared to other models with standard sapphire crystal. This watch is built to withstand the rigors of everyday life and extreme conditions, as it's certified to MIL-STD-810H, a standard used in military equipment and employed by rugged equipment manufacturers.
In terms of dust resistance, the Ultra holds an IP6X rating, ensuring protection against dust and debris. The raised edges of the case serve to safeguard the display against edge impacts, providing extra peace of mind for those with active lifestyles. The Ultra is designed to operate in a temperature range of -4° F (-20° C) to 131° F (55° C), making it a reliable companion in various environments.
Moreover, the Apple Watch Ultra is water-resistant to a depth of 100 meters, enabling it to handle high-speed water sports and recreational scuba diving. In terms of size, it is comparable to other large watches such as the Galaxy Watch 5 Pro and Garmin Forerunner 955. The Ultra is available in a sleek silver titanium shade, adding a touch of sophistication to its rugged design.
Apple Watch Ultra Performance and Battery Life
The Apple Watch Ultra is powered by an S8 chip and a 64-bit dual-core processor, ensuring smooth performance and responsiveness in all tasks. Its battery life truly sets it apart from other models, offering up to 36 hours of normal use and up to 60 hours on low power settings. The Apple Watch Ultra's battery, a 542 mAh component in the Apple Watch Series 8, makes it possible to have an extended battery life. This is 76 percent bigger compared to the 308 mAh battery found in the 45mm version.
Fast charging technology is another standout feature of the Ultra, along with an exclusive upgraded braided cable unique to this model. This ensures that your watch is always ready for action, even during the most demanding days.
The combination of powerful performance, exceptional battery life, and fast charging ensures that the Apple Watch Ultra is always ready to support your active lifestyle, whether it's tracking your workouts, navigating the great outdoors, or simply staying connected throughout the day.
Apple Watch Ultra Health and Fitness Features
The Apple Watch Ultra is equipped with a plethora of health and fitness features that cater to both casual users and athletes alike. The ECG app, Blood Oxygen app, sleep tracking, and activity tracking are just a few of the apple watch ultra features that make the Ultra a powerful health companion.
While the ECG app on the Ultra may not be as accurate as clinical electrocardiograms conducted by a doctor, it still provides valuable information about your heart health. The Blood Oxygen app offers on-demand measurements and background measurements during sleep tracking, allowing you to monitor your blood oxygen levels throughout the day.
In addition to these health features, the Apple Watch Ultra also offers a suite of fitness tracking capabilities, including steps taken, calories burned, and workouts. The Activity app provides exercise, movement, and stand rings, as well as reminders to encourage more physical activity. Moreover, it has notifications for high or low heart rates and irregular heart rhythms, fall detection, and temperature sensing.
Apple Watch Ultra Customization and Accessories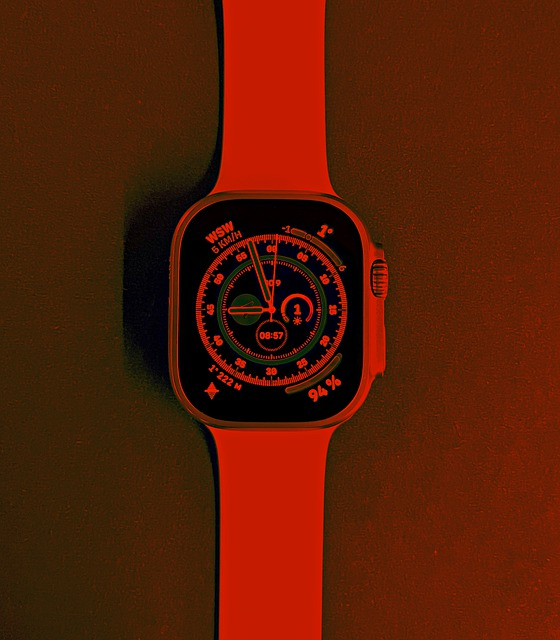 The Apple Watch Ultra goes beyond just performance and durability; it allows you to personalize your experience with exclusive watch faces, a customizable Action button, and a selection of bands.
These customization options ensure that your Ultra not only functions as a powerful tool, but also reflects your unique style and preferences.
Exclusive Watch Faces
The exclusive "Wayfinder" watch face is designed to make your Apple Watch Ultra stand out from the crowd. With up to eight complications available, you can customize the face to display the information most important to you.
Another notable feature is the Night Mode, which turns the display red to improve visibility in the dark, ensuring that your watch face remains legible in low-light conditions and offers a low power mode for extended battery life.
Apple Watch Ultra Action Button
The bright orange Action button on the Apple Watch Ultra, located near the digital crown, serves a variety of purposes and can be programmed to mark a Compass Waypoint, initiate Backtrack, manage a workout, or even initiate a dive with the Oceanic+ app.
However, it's worth noting that TechRadar's Gareth Beavis would prefer it to be more customizable.
Apple Watch Ultra Available Bands
The Apple Watch Ultra offers a variety of bands to suit your individual style and needs, including the Trail Loop, Alpine Loop, and Ocean Band. Among these options, the Alpine Loop stands out as the thinnest Apple Watch band, composed of two interwoven layers for added durability, while the Ocean Band is designed for extreme water sports and recreational diving.
Barton Watch Bands also provides a variety of watch band styles and materials that are compatible with Apple Watch Ultra Models.
Apple Watch Ultra Advanced Features for Outdoor Enthusiasts
Outdoor enthusiasts will love the Apple Watch Ultra's advanced features, which include the Depth App and Dive Computer, Compass and Navigation, and more. These features cater to the needs of those who enjoy activities such as hiking, diving, and exploring the great outdoors, making the Ultra the ultimate companion for adventure seekers.
Apple Watch Ultra Depth App and Dive Computer
The Depth App and Dive Computer are specifically designed for those who love to explore the underwater world. The Depth App activates automatically upon submergence and displays vital information such as time, current depth, water temperature, duration under water, and maximum depth reached.
The Oceanic+ app transforms the Apple Watch Ultra into a full-fledged dive computer, providing dive planning, dive metrics, visual and haptic alerts, a no-decompression limit, ascent rate, and safety stop guidance. This powerful combination of features ensures that you have all the information you need for a safe and enjoyable dive experience.
The Apple Watch Ultra is capable of withstanding depths of up to 40 meters, making it suitable for both casual snorkelers and experienced divers alike. With the Depth App and Oceanic+ app at your disposal, you can confidently explore the underwater world with the Ultra as your reliable dive companion.
Apple Watch Ultra Compass and Navigation
When it comes to navigating the great outdoors, the Apple Watch Ultra has you covered with its advanced GPS system, which supports GPS, GLONASS, Galileo, QZSS, and BeiDou. The enhanced compass app and waypoints functionality ensure that you always know your bearings, even in the most challenging conditions.
However, it's worth noting that the Apple Watch Ultra does not support offline maps, which some users might find limiting. According to CNET's Lexy Savvides, this is an area where the Ultra could see improvement in future iterations.
Apple Watch Ultra Connectivity and Safety Features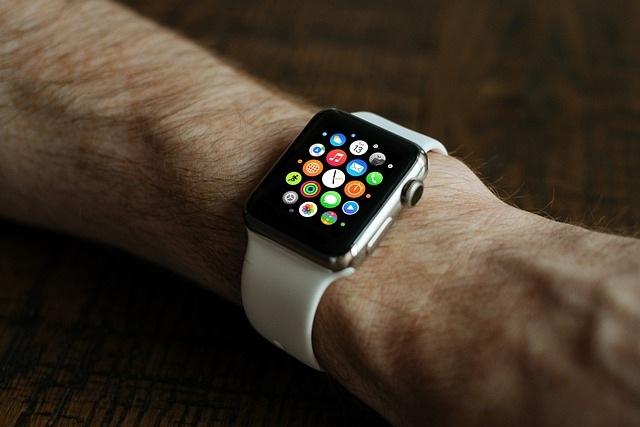 The Apple Watch Ultra is not just a powerful health and fitness device; it also offers a variety of connectivity and safety features, such as Emergency SOS, Crash Detection, WiFi, Bluetooth, and GPS.
These features ensure that you stay connected, safe, and informed, no matter where your adventures take you.
Apple Watch Ultra Emergency Features
In times of emergency, the Apple Watch Ultra offers several features to help keep you safe. Emergency SOS allows you to quickly contact local emergency services by pressing and holding the side button, while International emergency calling, Fall Detection, and Crash Detection ensure that help is always within reach.
The Ultra is also equipped with a water resistance rating of 330 feet and has been tested to mil std 810H standards, providing additional peace of mind when it comes to durability and protection against the elements.
Apple Watch Ultra Connectivity Options
The Apple Watch Ultra offers both Bluetooth and Wi-Fi connectivity options, allowing you to access the internet and connect to other devices with ease. Additionally, the Ultra features cellular connectivity, so you can stay connected even when away from your iPhone.
This versatile connectivity ensures that you have access to essential information and services, no matter where your journey takes you.
Comparing Apple Watch Models
When comparing the Apple Watch Series 8, SE, and Ultra, it becomes clear that the Ultra reigns supreme in terms of design, durability, performance, and features. Nicole Nguyen of The Wall Street Journal praised the Ultra for being "exciting". However, she noted that it misses some features like recovery metrics which impede it from becoming a "Garmin killer".
Regardless of the model you choose, the Apple Watch line offers a range of options to suit various needs and preferences. Whether you're a casual user, a fitness enthusiast, or an outdoor adventurer, there's an Apple Watch model that's perfect for you.
watchOS 9 and Future Developments
With the release of watchOS 9, Apple continues to innovate and enhance the capabilities of its smartwatches. New watch faces, enhancements to the Workout app, medication tracking, and an AFib History option are just a few of the features introduced in the latest version of the operating system.
As Apple continues to refine and expand the functionalities of its smartwatches, we can expect to see even more exciting developments in the future. From improved health tracking to enhanced navigation capabilities, the Apple Watch Ultra and its successors are poised to become indispensable tools for our daily lives.
Apple Watch Ultra Final Thoughts
The Apple Watch Ultra represents the pinnacle of smartwatch technology in 2023, offering unparalleled design, performance, and health features, as well as advanced options for outdoor enthusiasts. With its impressive battery life, customization options, and connectivity features, the Ultra is the ultimate smartwatch companion for those seeking to unlock its full potential. As Apple continues to push the boundaries of what's possible with wearable technology, the future is truly bright for the Apple Watch line.
Frequently Asked Questions
What does an Apple Watch Ultra do?
The Apple Watch Ultra allows you to stay connected with notifications, messages, calls, and music. It also provides important health and fitness information, giving you the motivation you need to reach your goals.
Additionally, it has strong water resistance, making it ideal for extreme water sports.
Will Apple Watch Ultra be available?
Yes, Apple Watch Ultra is available for purchase beginning September 16, 2022. The watch is priced at $799 US and will be sold alongside the Apple Watch Series 8 and the Apple Watch SE.
Why Apple Watch Ultra is so expensive?
The Apple Watch Ultra is incredibly expensive because it is made with durable materials and offers superior tracking features compared to other smartwatches. Its build quality and craftsmanship stand above the competition, making it worth the hefty price tag for those who value quality in their technology investments.
Is Apple Watch Ultra GPS worth it?
Overall, the Apple Watch Ultra offers superior features and extended battery life, making it a great choice for athletes and adventurers who require more demanding fitness capabilities.
However, for people looking for the basic features of an Apple Watch, the Series 8 is still a solid choice.
How old is the Apple Watch Ultra?
The Apple Watch Ultra is now almost two years old, having been released on September 23, 2022. It remains available to purchase for $799 from Apple.